This is was disney was working on for 3.0: Moana Playset & Rouge One Playset
Marvel Battlegrounds Expansion Characters:
Spider Gwen
Wanda Maximoff
Thanos
Doctor Strange
Magik
Doctor Druid
Rouge One Playset and Expansion Characters:
Jyn Erso
Galen Erso
Captain Cassian Andor
Chirrut
Savage Opress
Revan
Darth Bane
Meetra Surik
Moana Playset, Players Pick 2015, Finding Dory Expansion, and Toy Box Only:
Peter Pan
Destiny
Hank
Clu
Sergeant Calhoun
Moana
Maui
Elizabeth Swann
4.0 would have included:
12 in. $45 figures
Guardians of the Galaxy Vol. 2 Playset: Starhawk, Adam Warlock, Aerolite, Astrolabe, Nightmare, Stella Nega, & Quasar
Thor: Ragnarok Playset: Thor (MCU), Hela, Grandmaster, & Valkyrie (Sutur is final boss)
Dead Men Tell No Tales Playset: Carina Smith, Will Turner, Henry, & Captain Salazar
Star Wars VIII Playset
Coco Playset
Beauty and the Beast Figures: Belle, Beast, & Monsiur De Arque
Genie (Classic Aladdin)
Goofy (Because of how many players have asked for him)
Simba
Nala
Darwing Duck (Toy Box only special suprise for players)
Jim Hawkins
Doctor Delbert
Captain Amelia
Toy Box Story Mode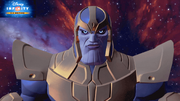 Some
of my sources...
Disney Infinity 3.0 - Spider-Gwen & Dr. Strange Were Planned! - YouTube
Disney Infinity 3.0 - Clu From Tron Footage: Was A Figure Planned? - YouTube
Designing The Star Wars Toys For Disney Infinity 3.0 - YouTube
That last one shows concept art of Jyn Erso (It is just a glance hard to catch), and Elizabeth Swann This isnt all this is just what I have found out. 
Peter Pan Players Pick 2015.
Moana and Maui Playset.
Rouge One Playset.
Please sign this petition to show your support. https://www.change.org/p/the-walt-disney-company-save-disney-infinity?recruiter=54500912&utm_source=share_petition&utm_medium=twitter&utm_campaign=share_twitter_responsive